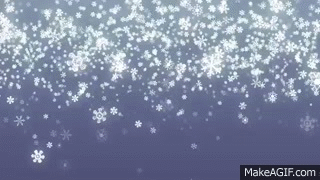 This week has been a weird one. We rolled right into March, and right into various snowmen that have taken up all of the space. Clara more than me, my week has mostly been weird because she has been home from work before I have. Which for us, is pretty unheard of! There's a sort of system we have in place, which consists of me being home before her. When that starts changing, all logic goes out the window and the system is ruined!
No, it's really not that bad. We made a lot of progress this week and even though our path led us straight into a brick wall, it's still a good thing. We're finding out our flaws, we're finding the gaping holes in our story, and we're on our way to patching it all up. Not an easy task and it's not going to be resolved by next weekend but we're on our way and that's what's important.
That, and generally hoping and wishing all of the outside forces would work with us! As productive as we have been during the week, it's all sizzled out this weekend. We've both been the victim of the bug that has been going around. Honestly, it was bound to happen sooner or later.. And given the low temperatures outside, sneaking in through the cracks of doors, windows and in my opinion just generally through the walls, we basically have a recipe to curl up in something warm, watch movies and ignore any and all good intentions. It's just not going to work.
Now and then we deserve a break, even if our track record hasn't been good, we've been putting in a lot more of an effort lately. We're fortunate this time, that we've been hit by the bug together, so having a little bit of downtime isn't going to stop the other from making progress either.
For today, it remains cold. There's snow, there's hot chocolate, the only thing missing are the Christmas Carols really and it will be a better Christmas than it was in December!
For now, we're going back to our uneventful weekend, and hope that the next one brings more excitement!
Stay warm!
Charlotte